This is a live bird nesting broadcast site. The showroom (birdhouse) is located in Ipswich, Massachusetts, USA.
Please use Firefox for best video effect. The live video may not work with othe browsers.
Season 2017
The camera equipped birdhouse was deployed to a porch in late May. It was the first time that the birdhouse was not cleaned (i.e. the nest built by a sparrow last year remained in the birdhouse). In no more than 3 days, a diligent house wren started building his nest. When it was about to be completed, a sparrow found it, and fights ensued. The final battle took place on May 29 during which the sparrow almost killed the wren. The wren had to dig his head into the straws to protect himself. He escaped as soon as the sparrow left the birdhouse.
The sparrow started building his nest after defeating the wren. A female or female sparrows visited the nest. They put so much materials in the nest that the view of the camera was blocked. A careful effort was made to remove the straws blocking the camera's view around June 20. The sparrow or sparrows continued their visits to the birdhouse for a few days.
A house wren started visiting the birdhouse on June 23. It is uncertain whether there was a fight between the house wren and the sparrow, but the house wren certainly took over the birdhouse and started revamping it. Fortunately, he took out most of the materials blocking the view of the camera. It is possible that a house wren couple were looking for a nest desperately. A house wren laid her first egg at 5:36 of July 1, the second at 5:29 of July 2, the third at 5:21 of July 3, the fourth at 5:24 of July 4, 5th at about 5:30 on July 5, and 6th at 5:36 on July 6. Each egg laying lasts about 15 minutes. The sun rose at about 5:10, so wren's egg laying can be used to tell the sunrise time. She seemed to start incubating after laying the 4th egg by sitting on the eggs most of the time.
Archived Video Journal
A house wren couple started building their nest in NW02 on April 29. They initially worked only in the morning, then fulltime. The first egg was laid on 2013-05-14, the second on 2013-05-15.
Click the next button at the bottom left to skip to the next day.
Handcrafted Birdhouses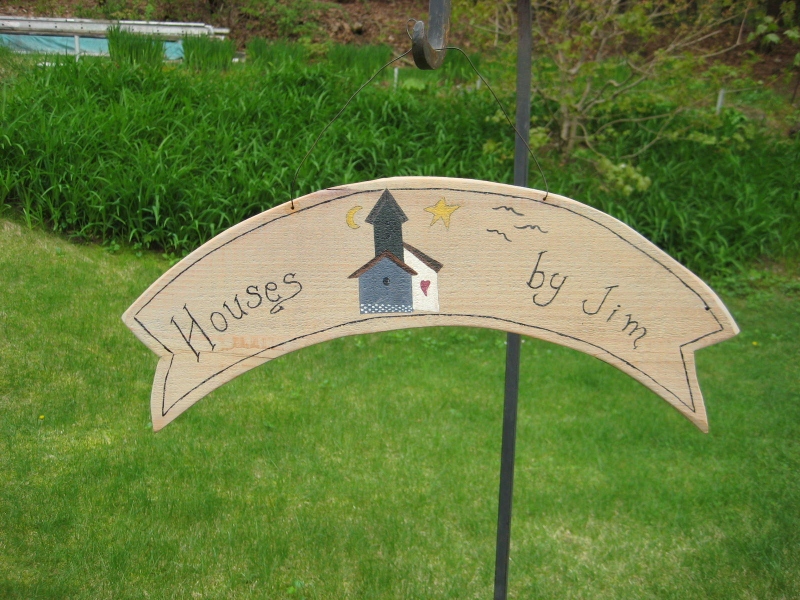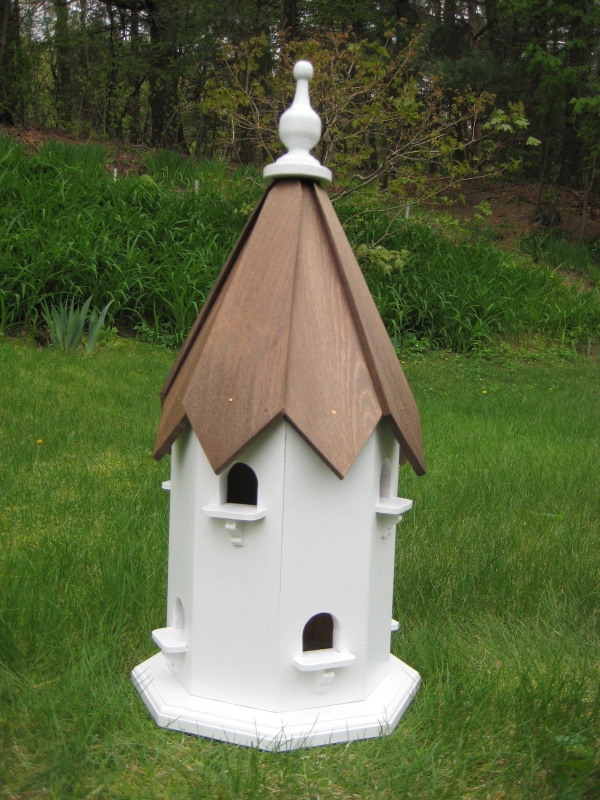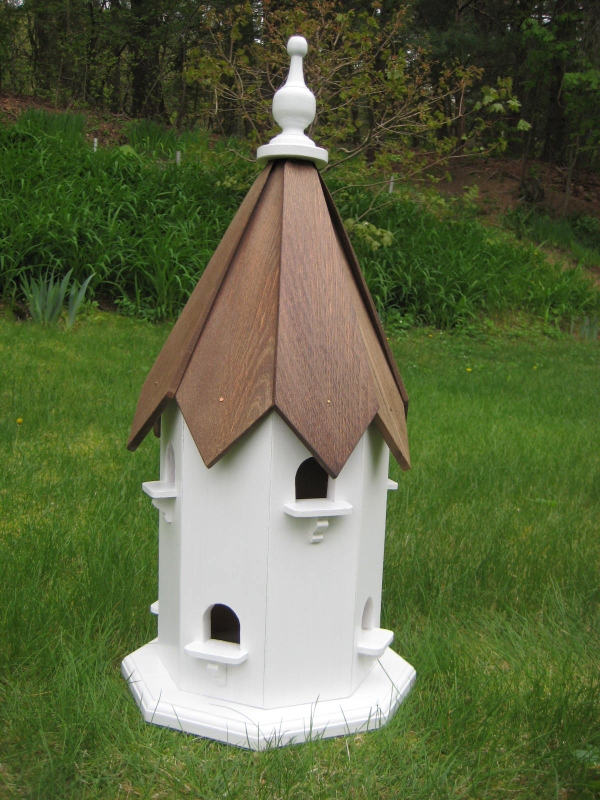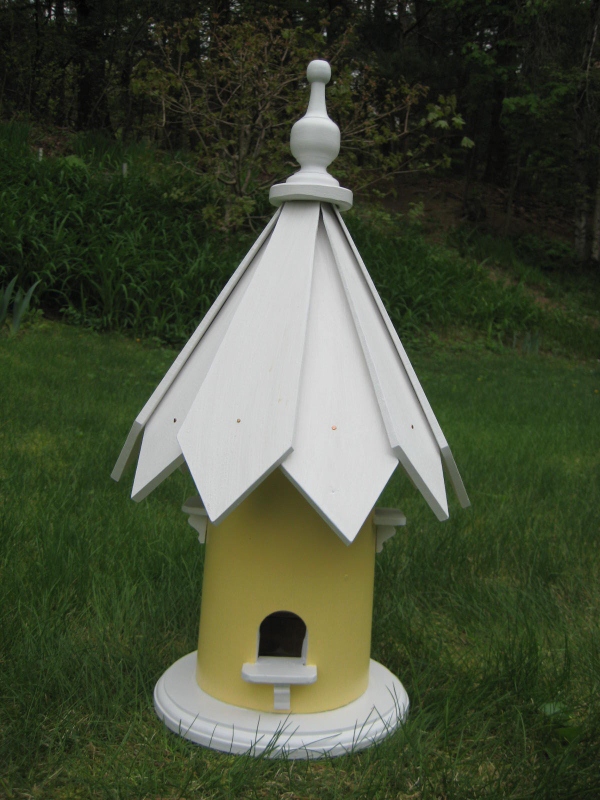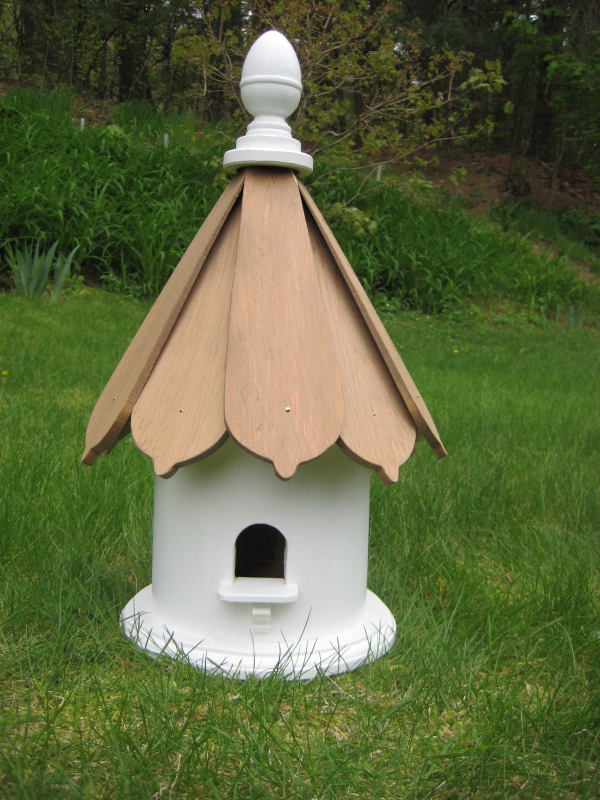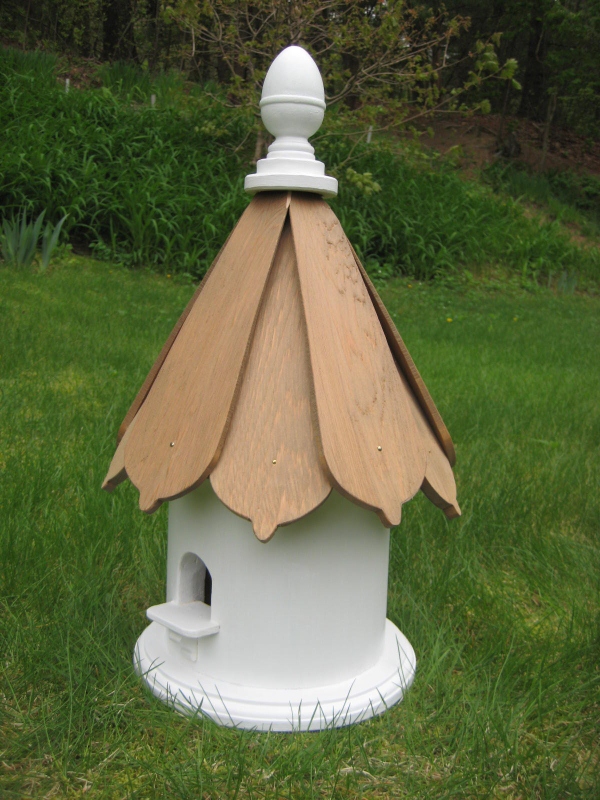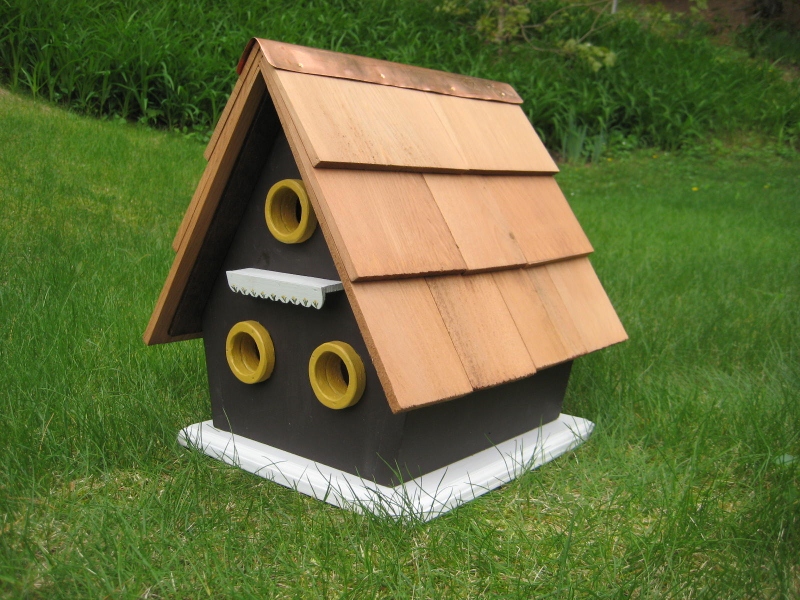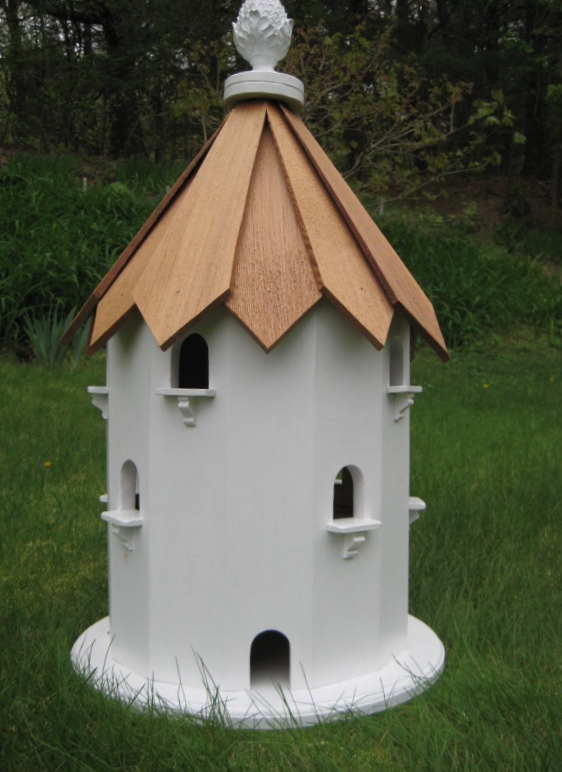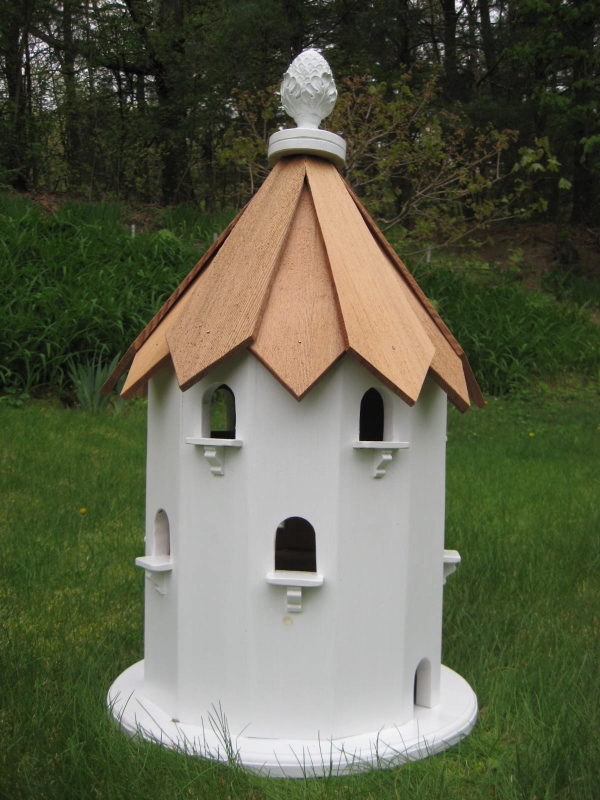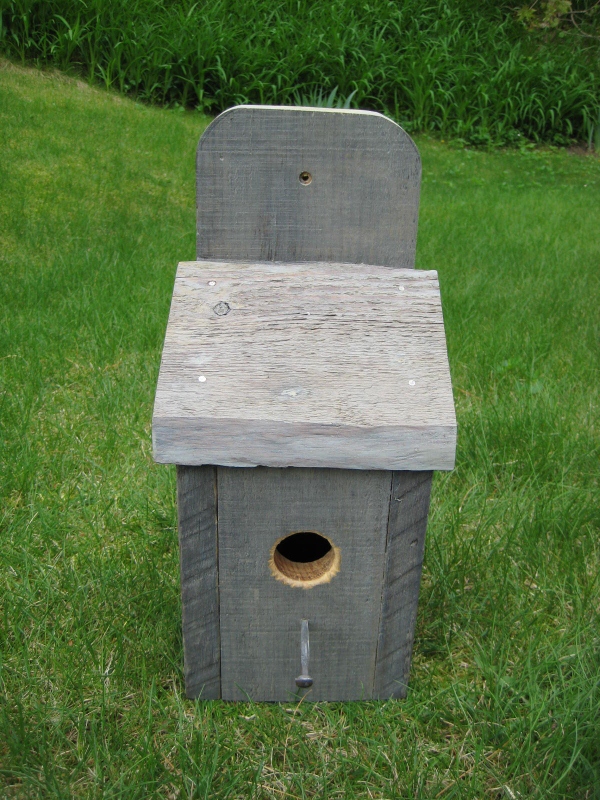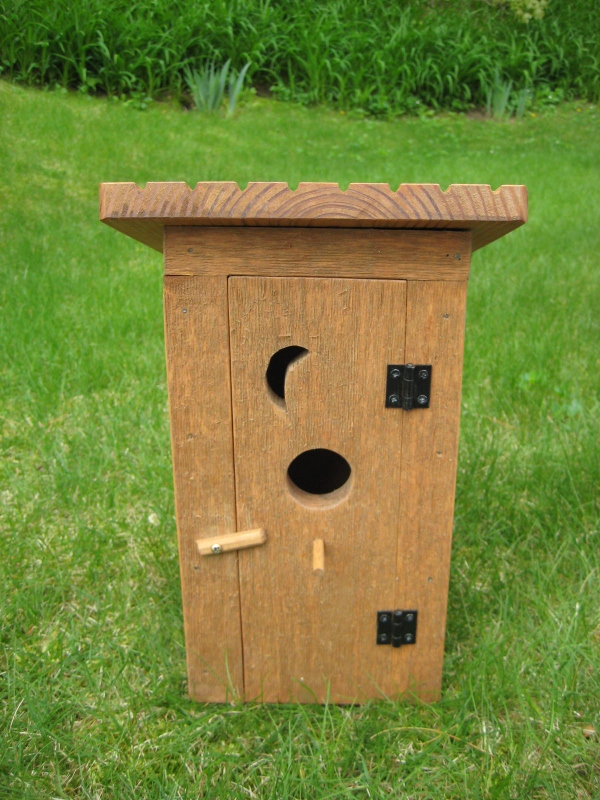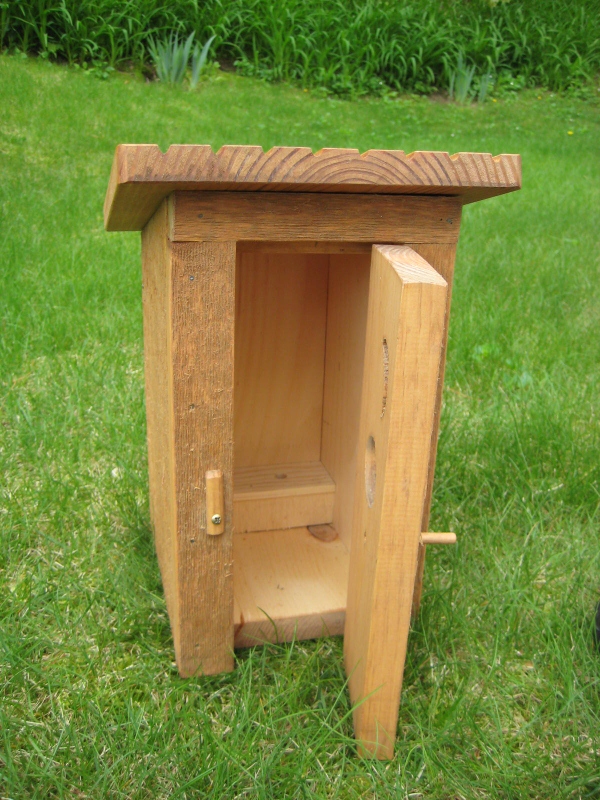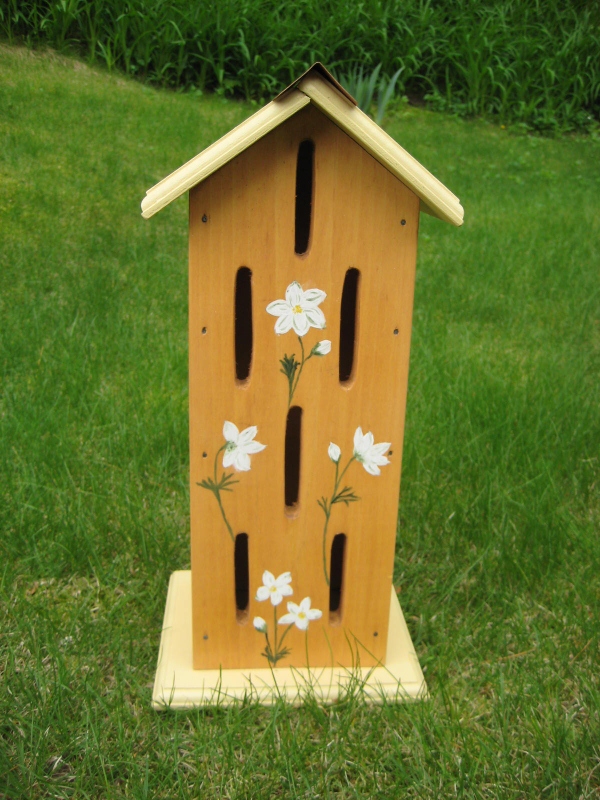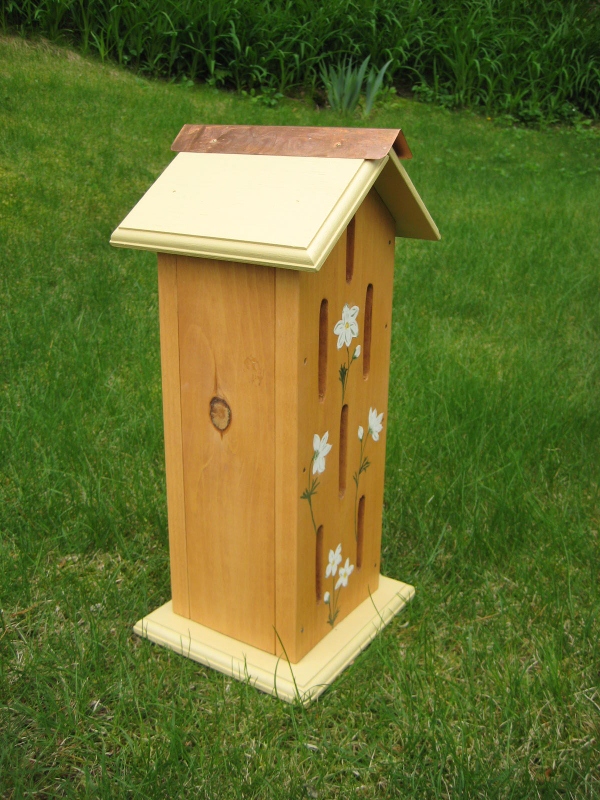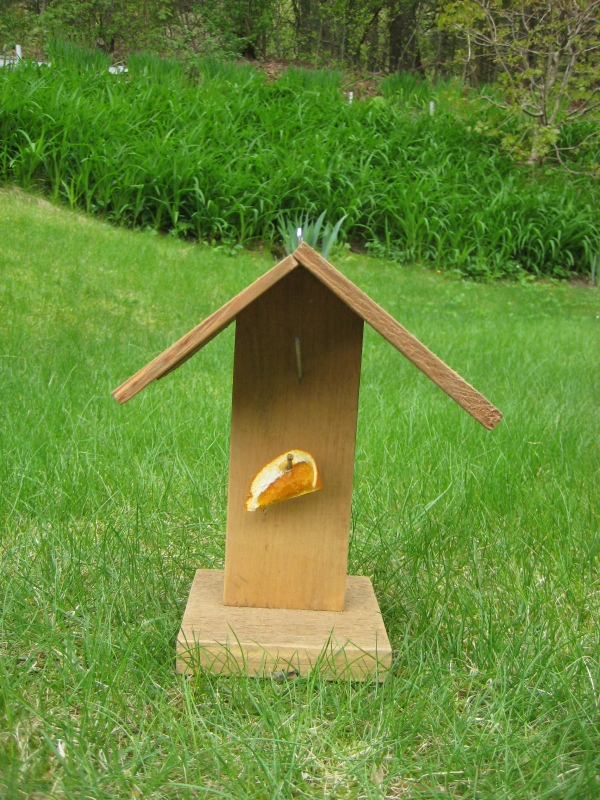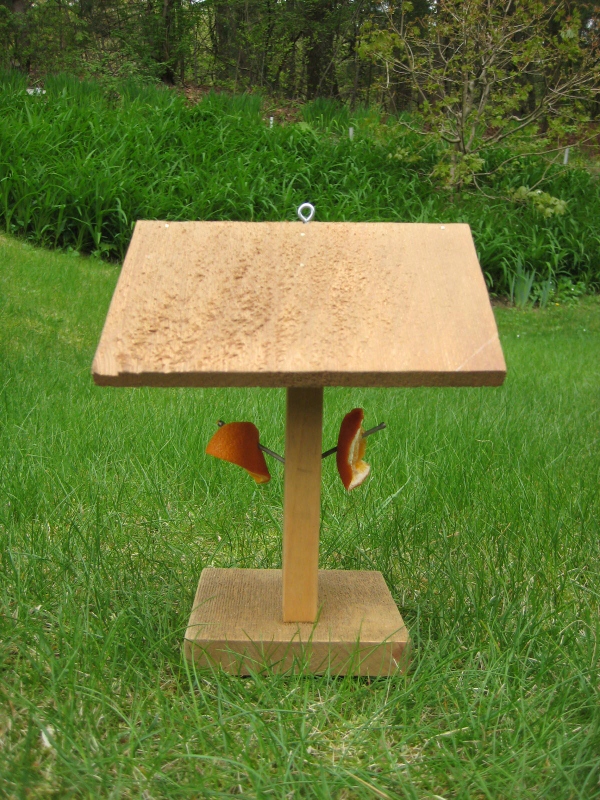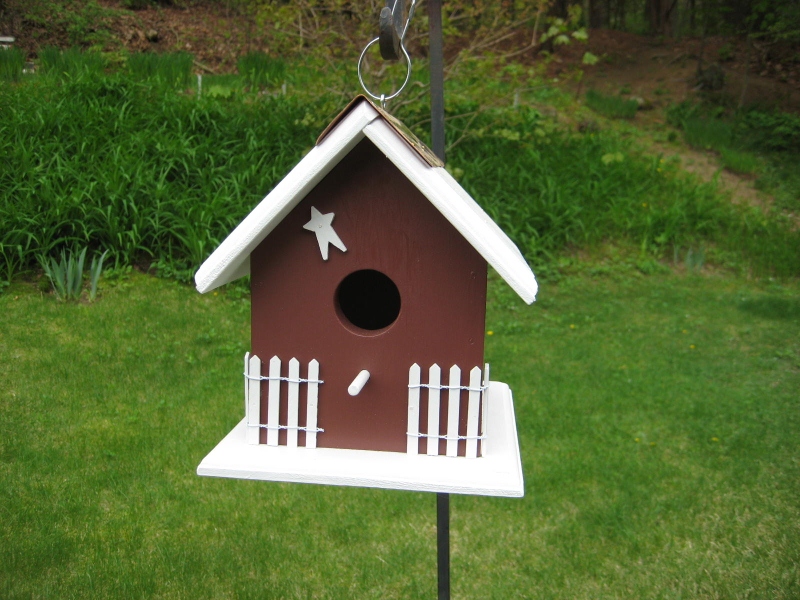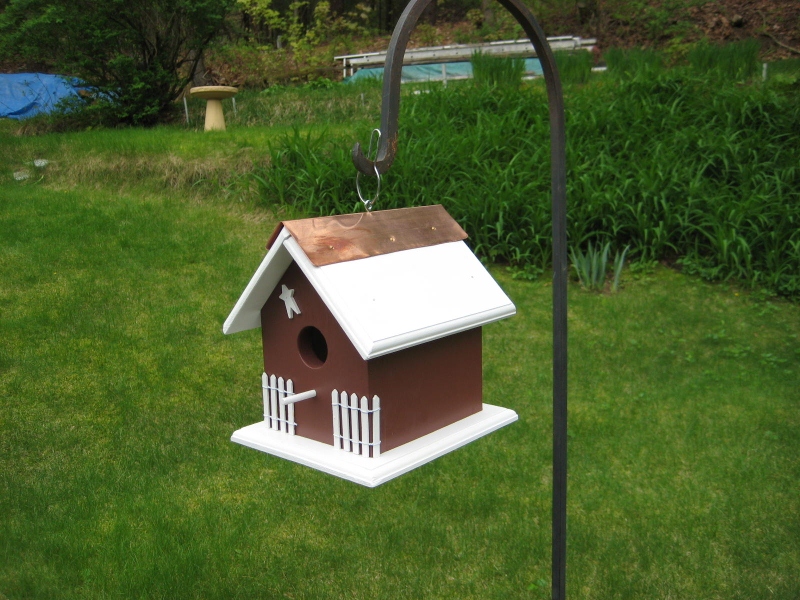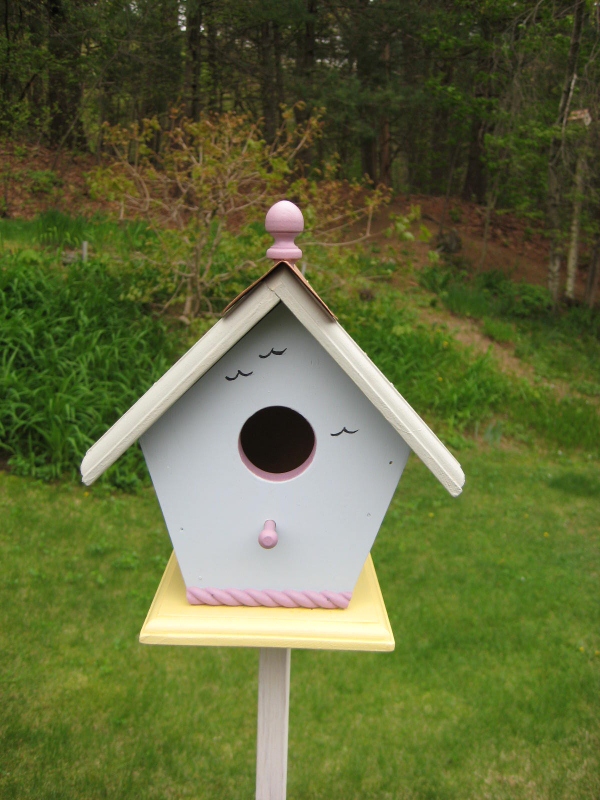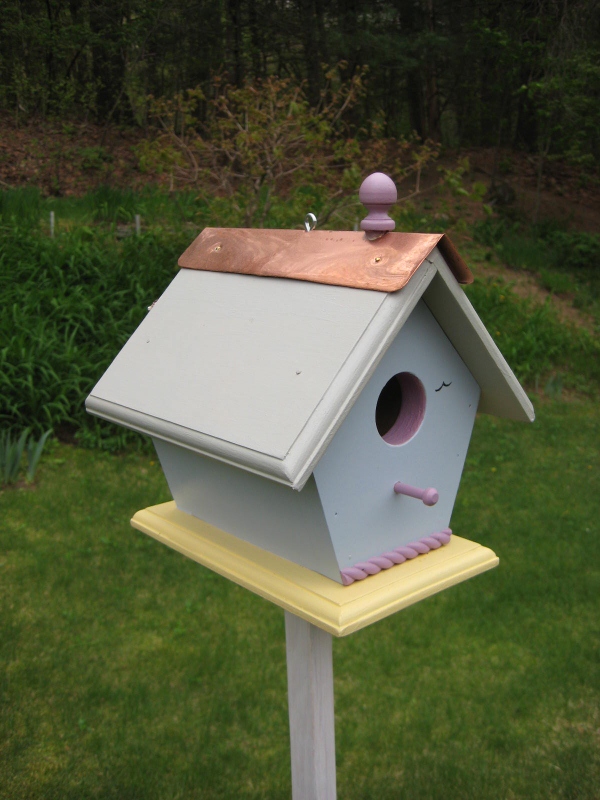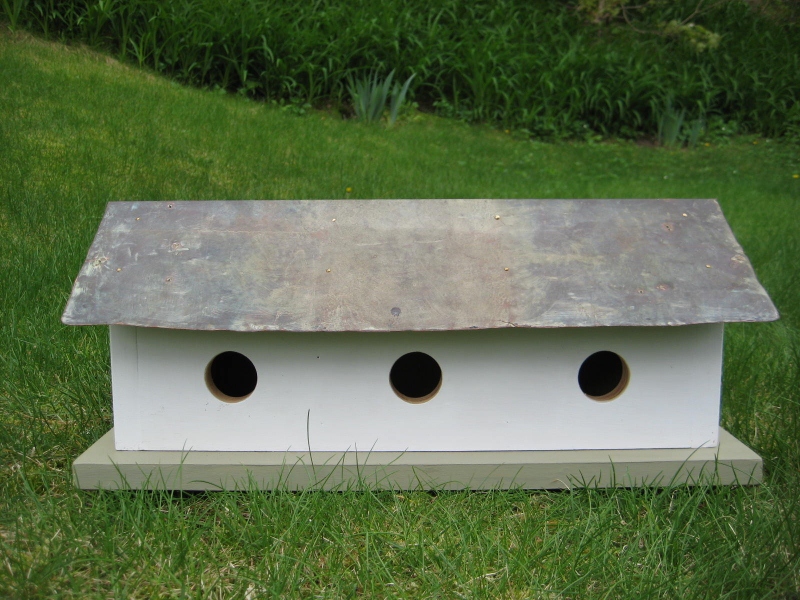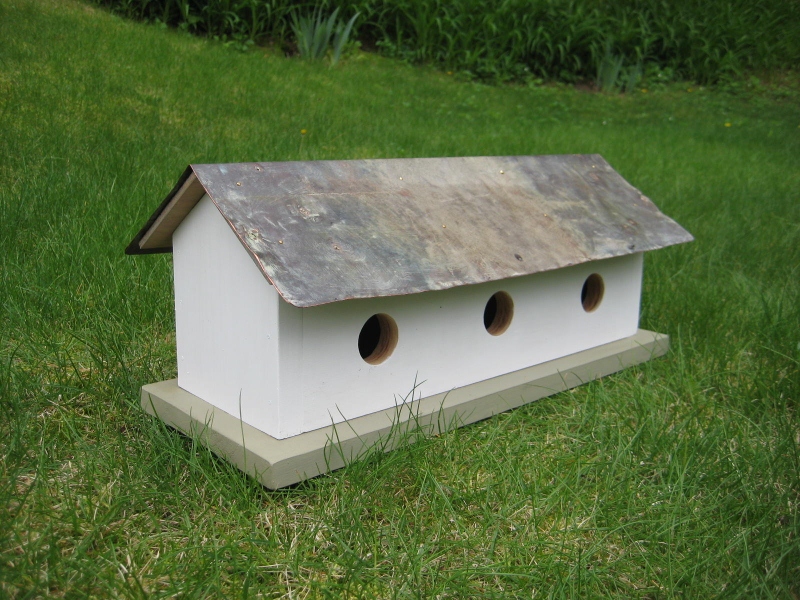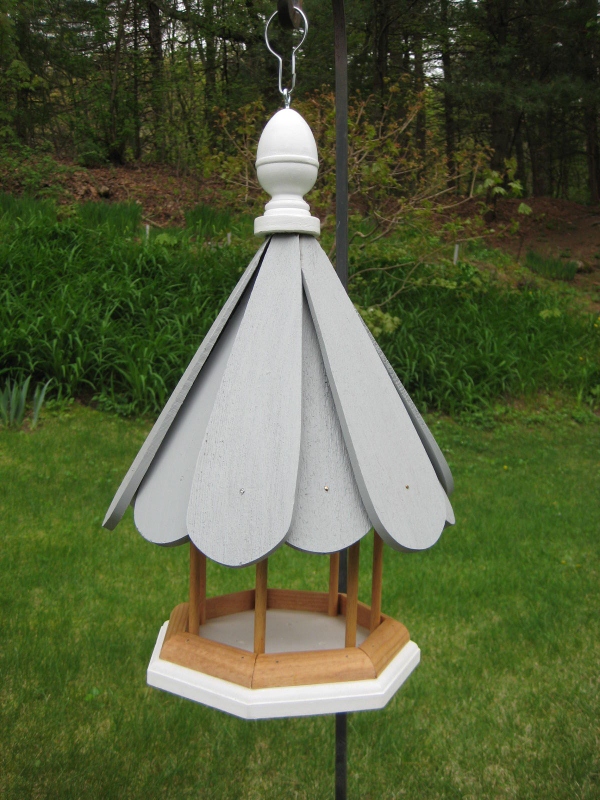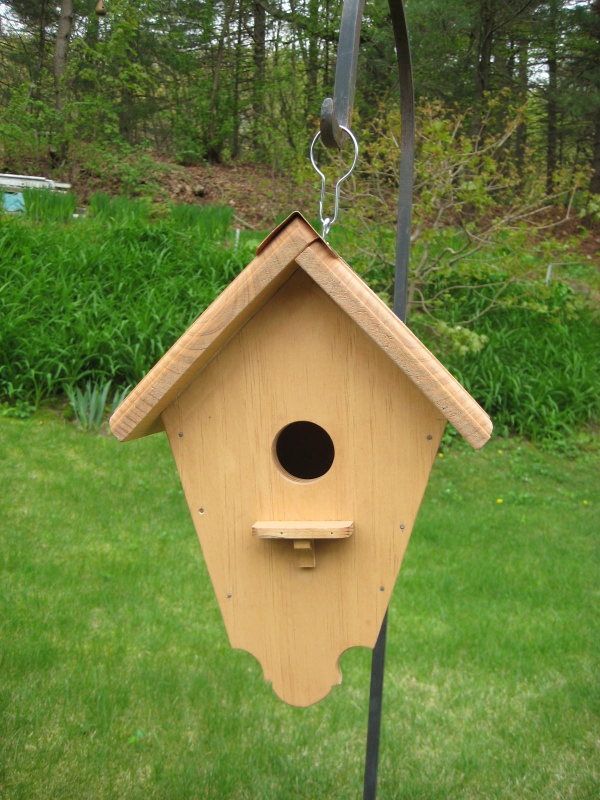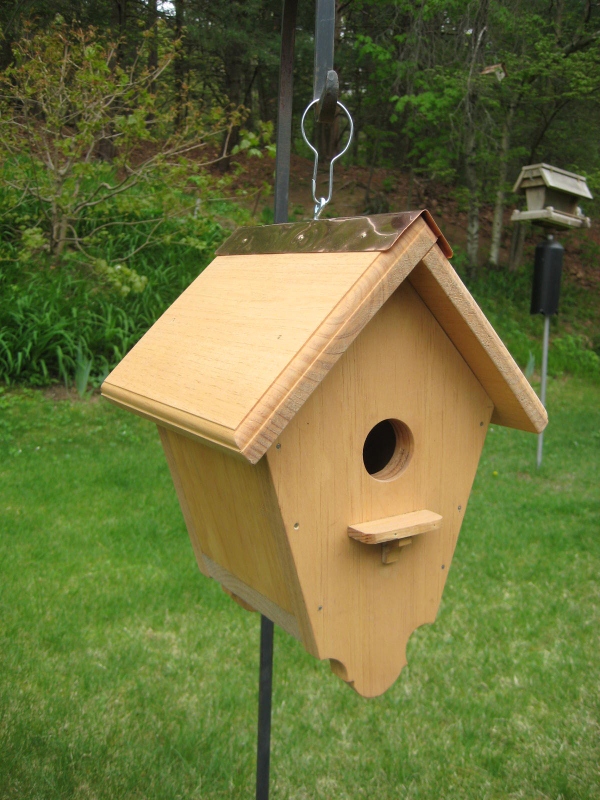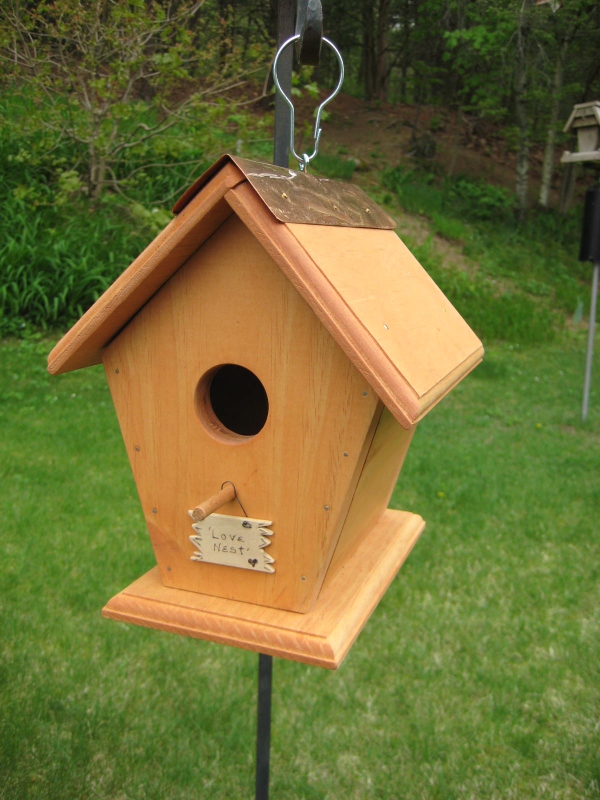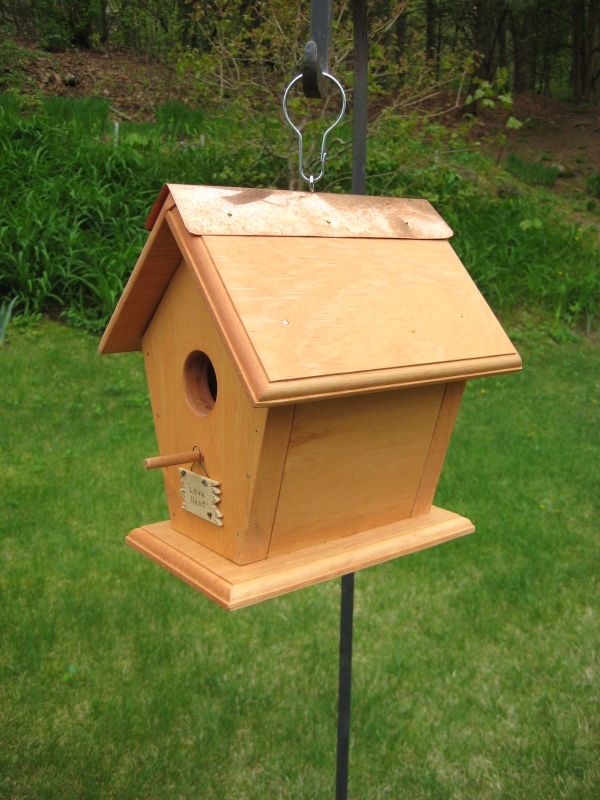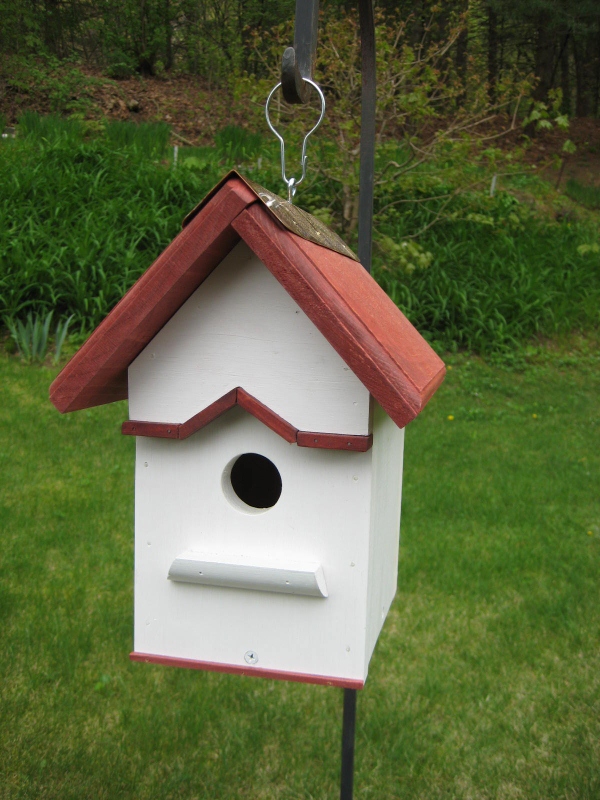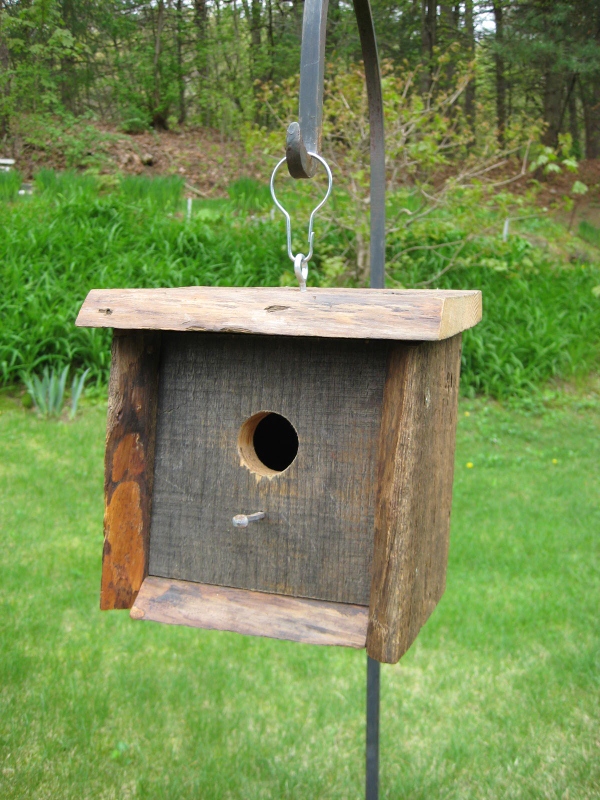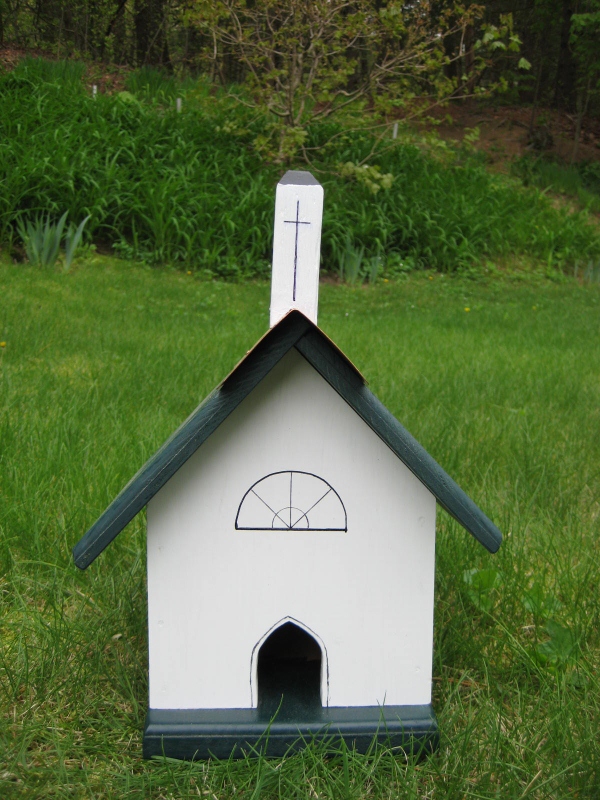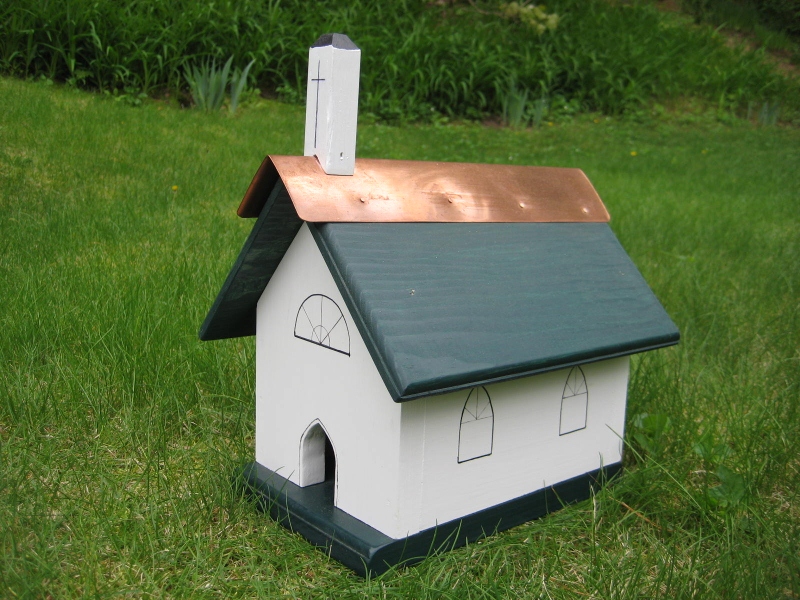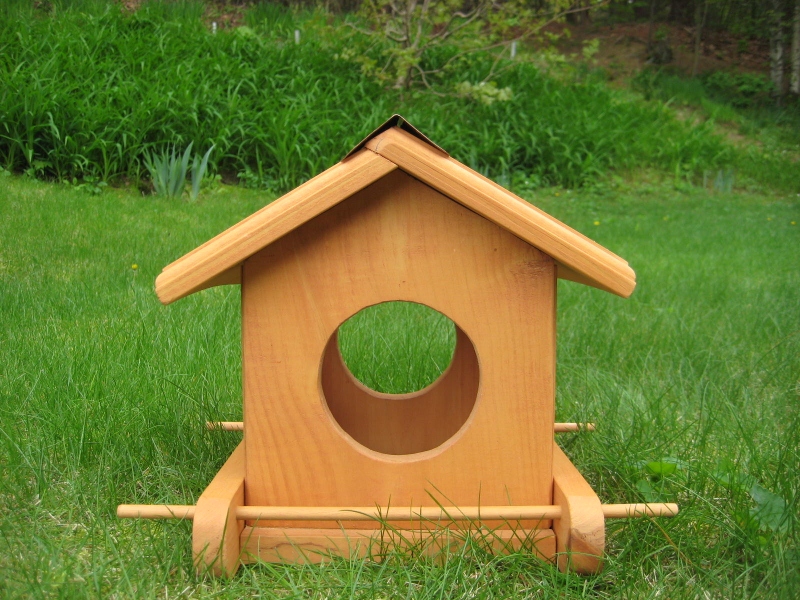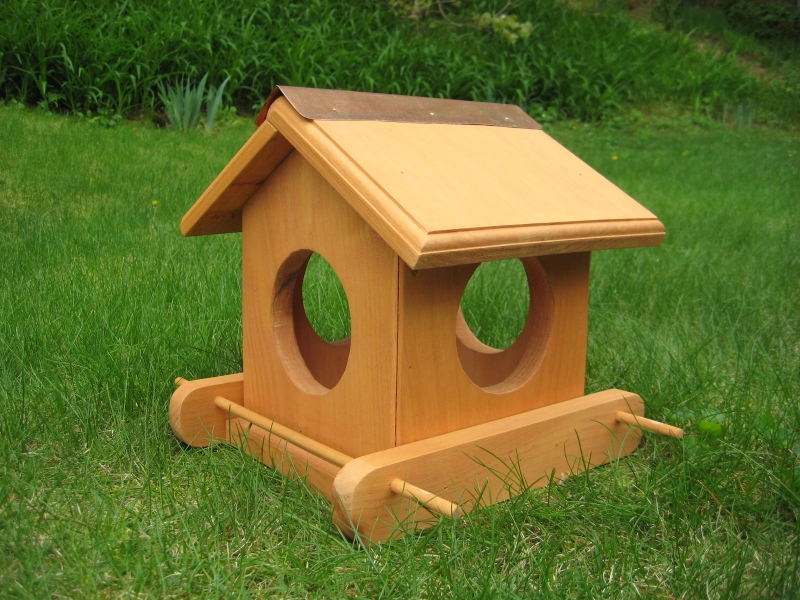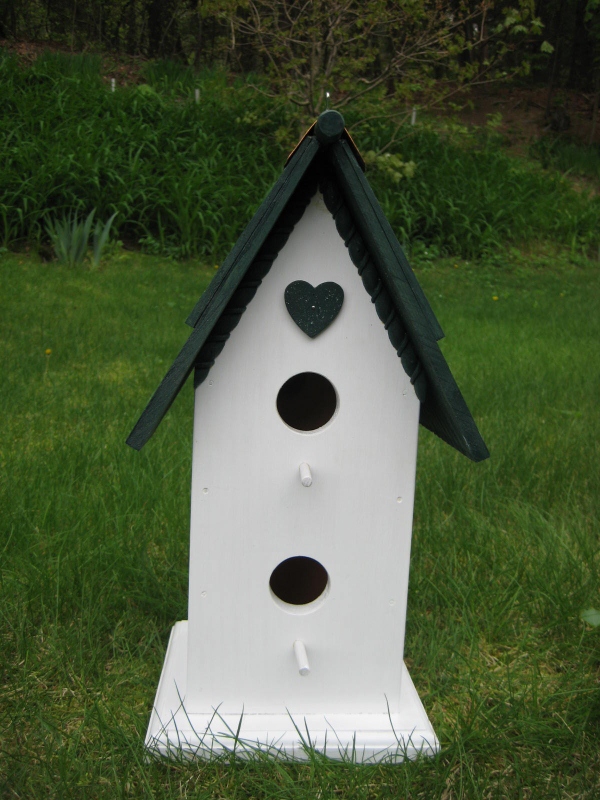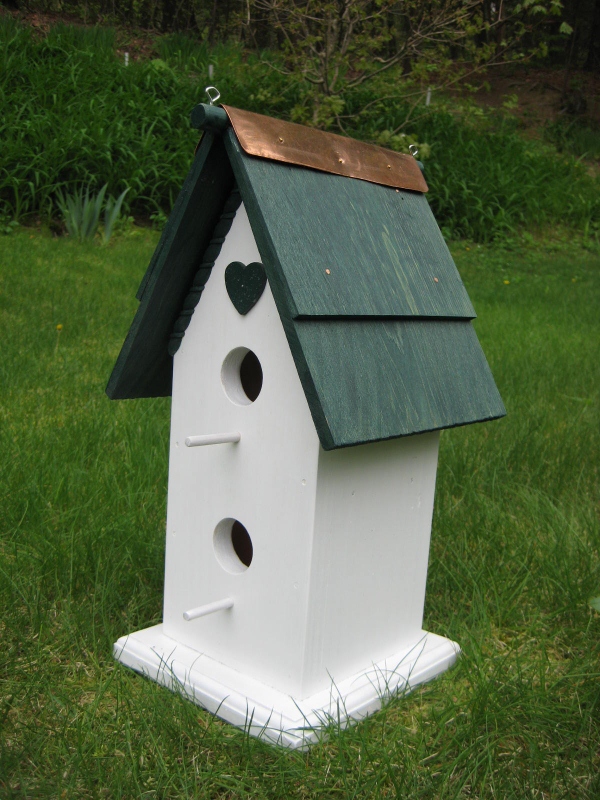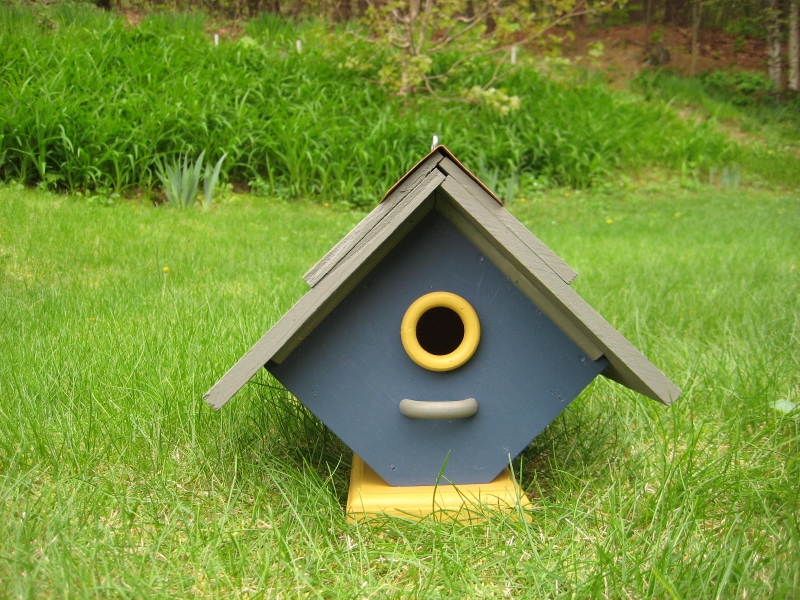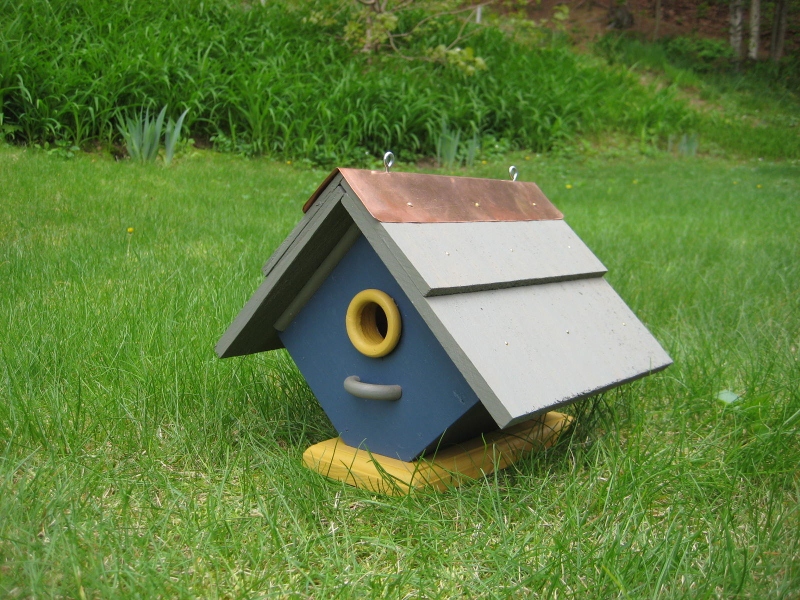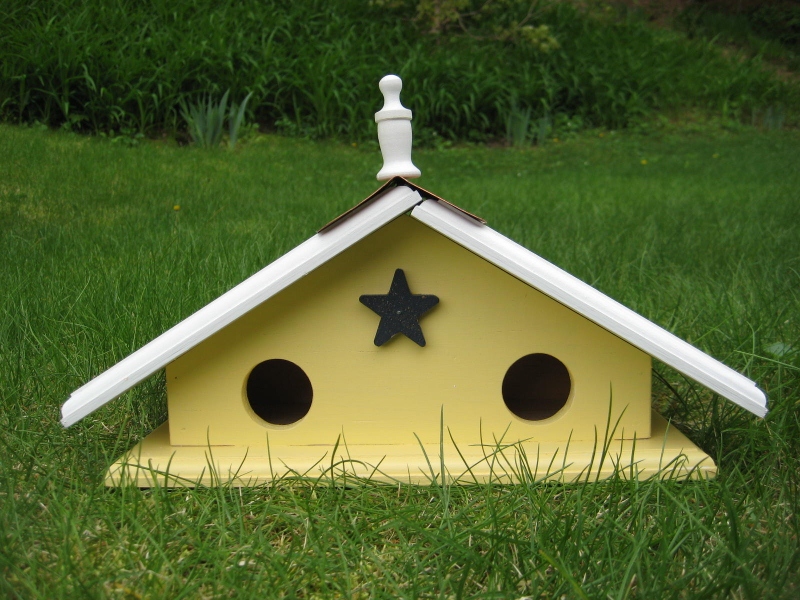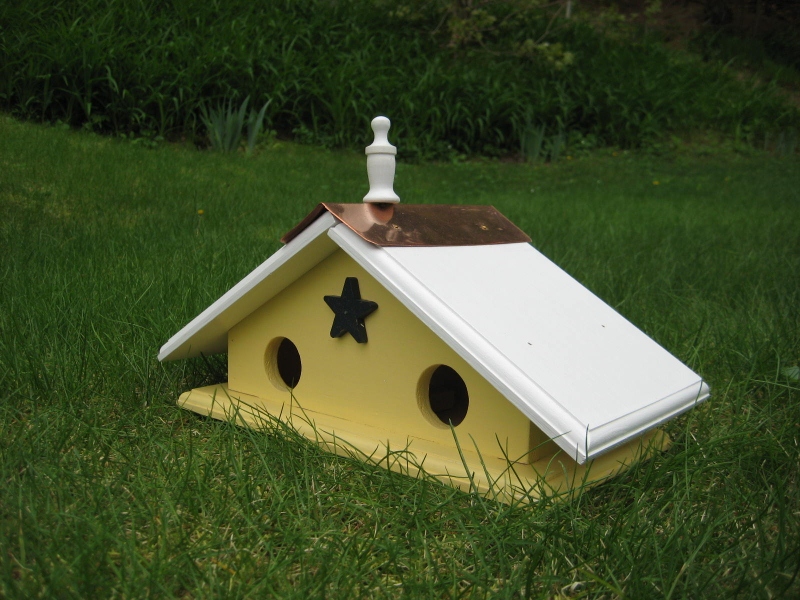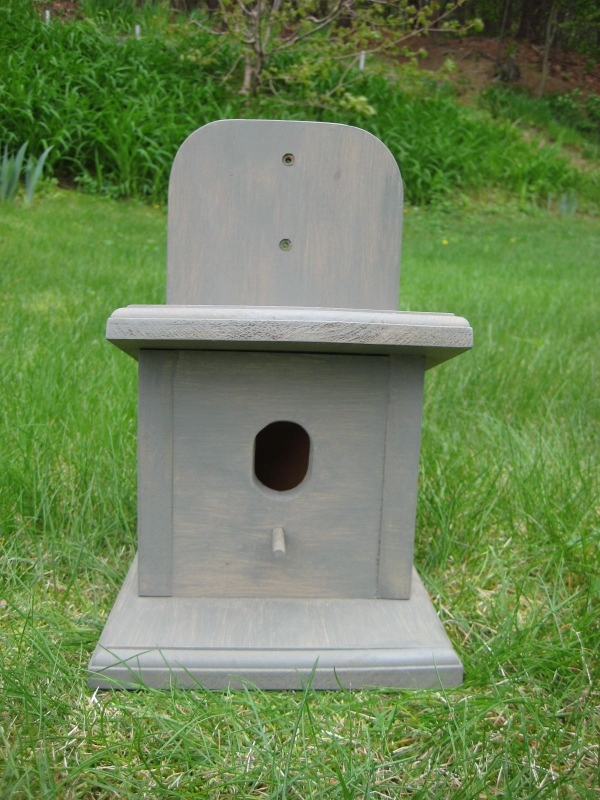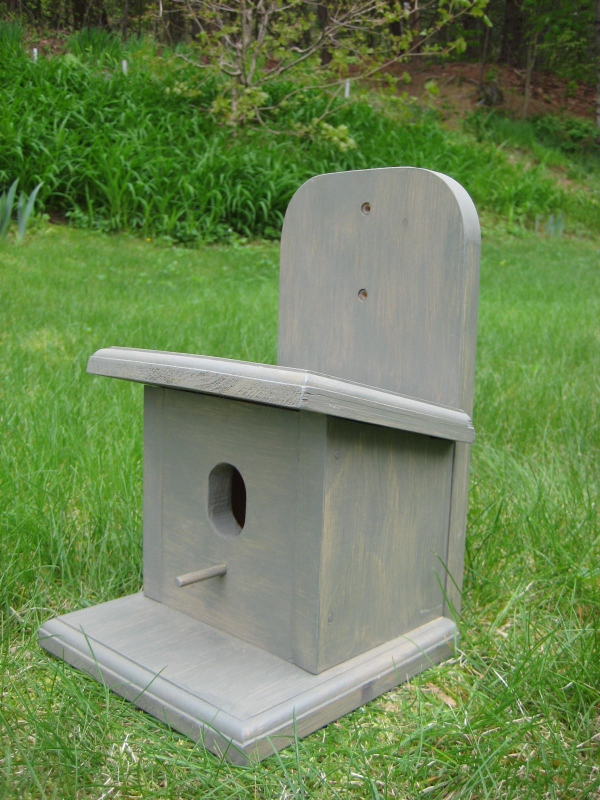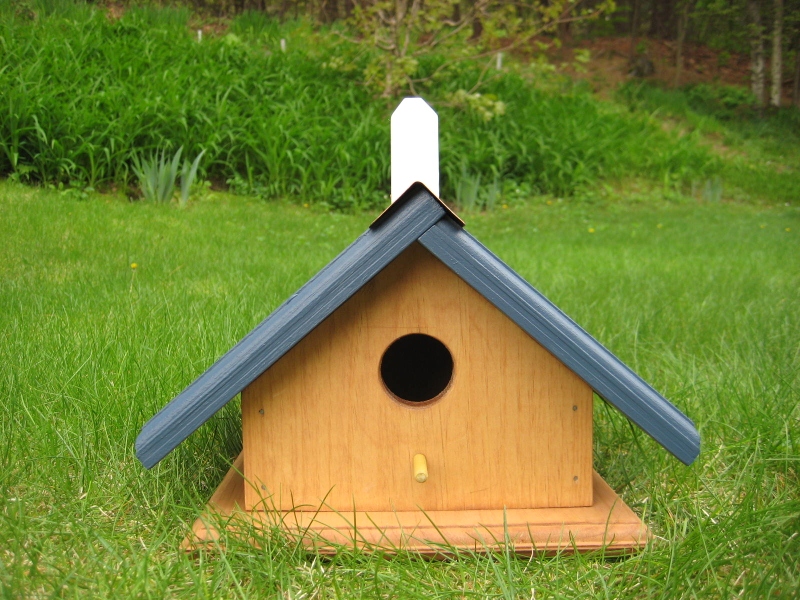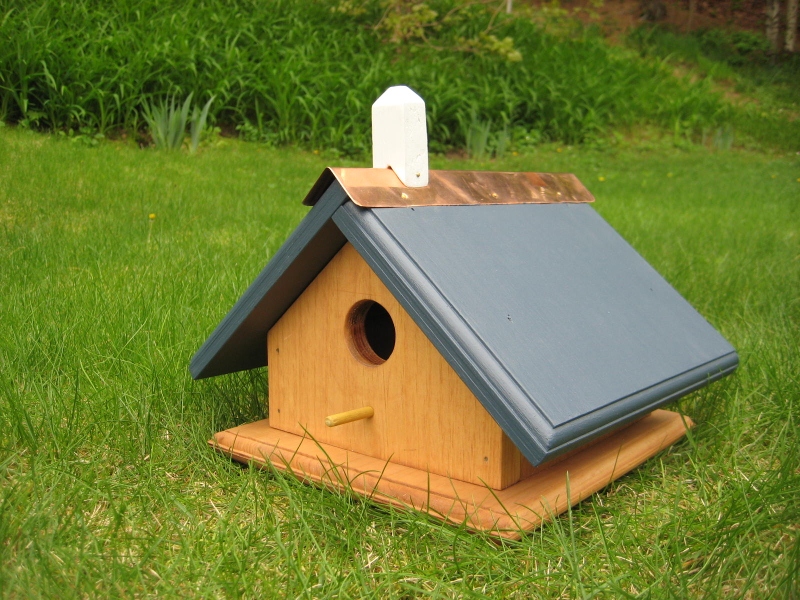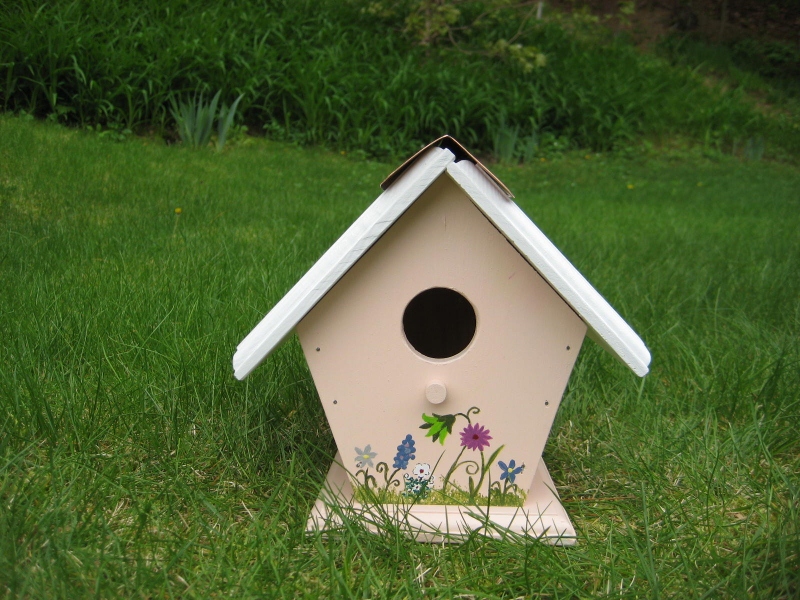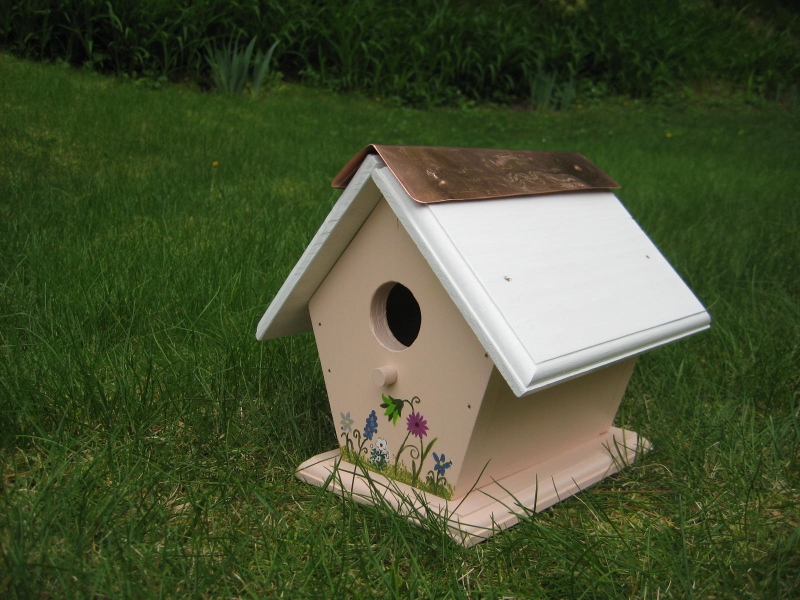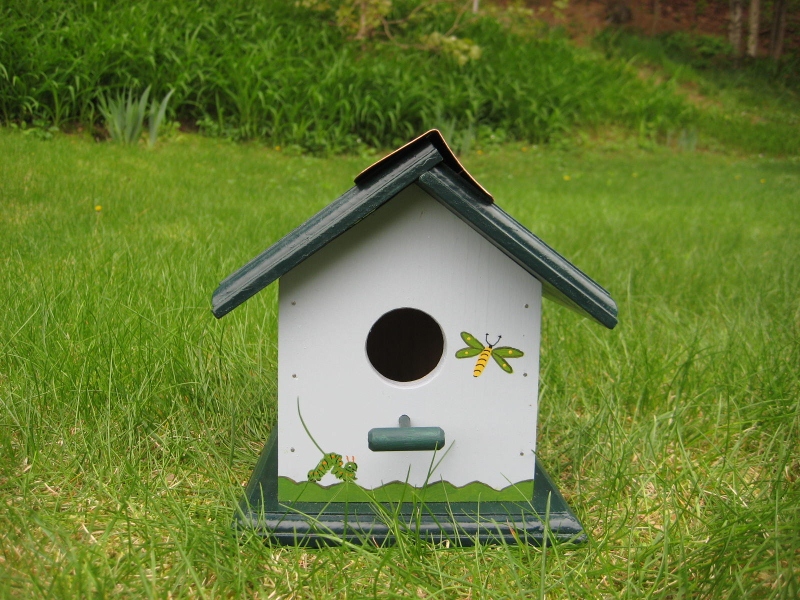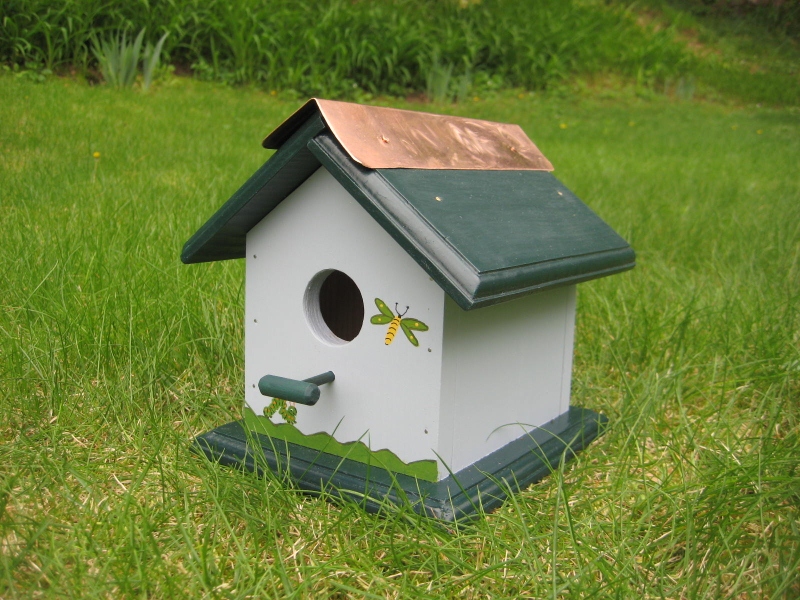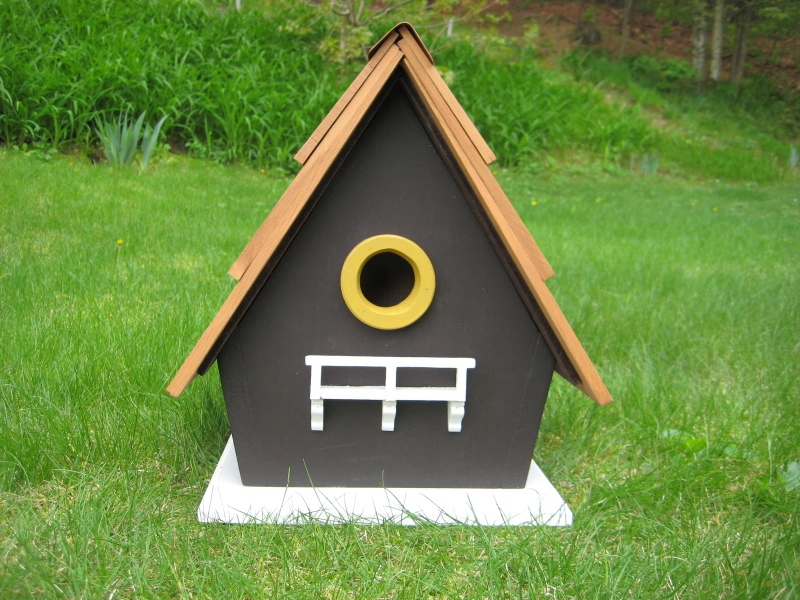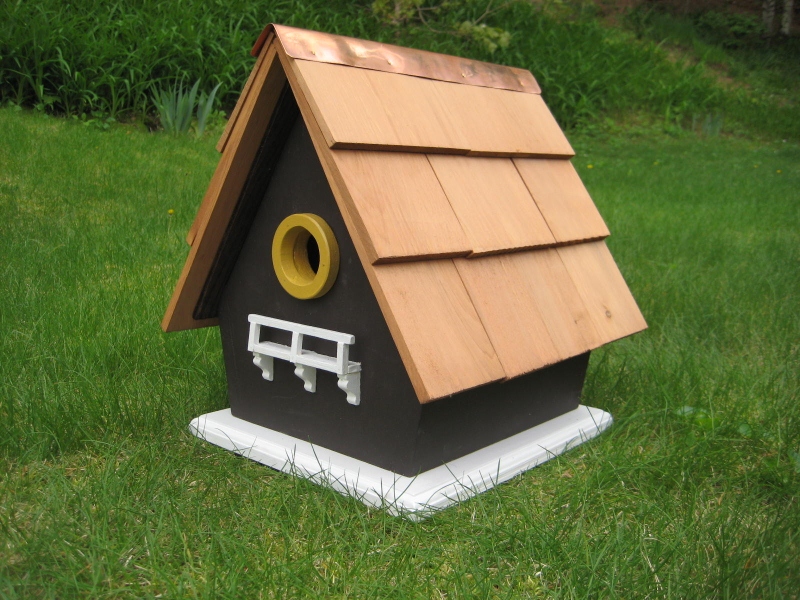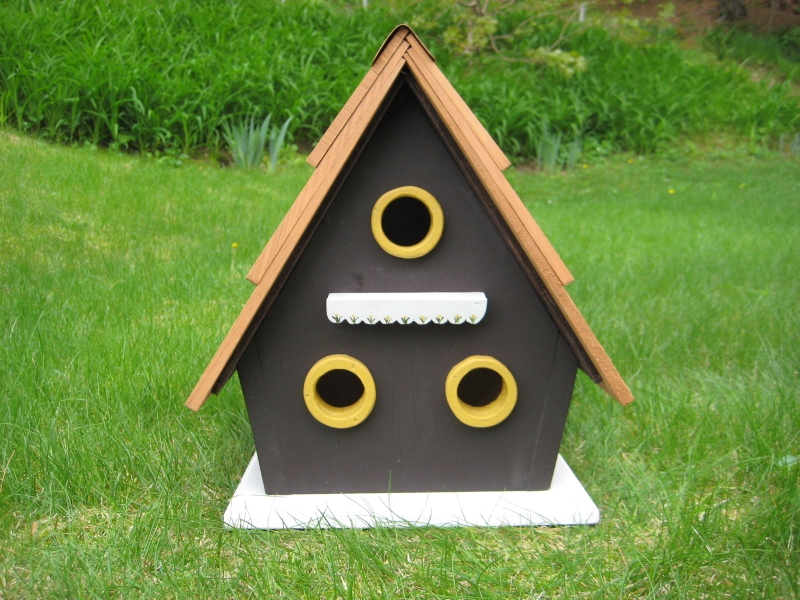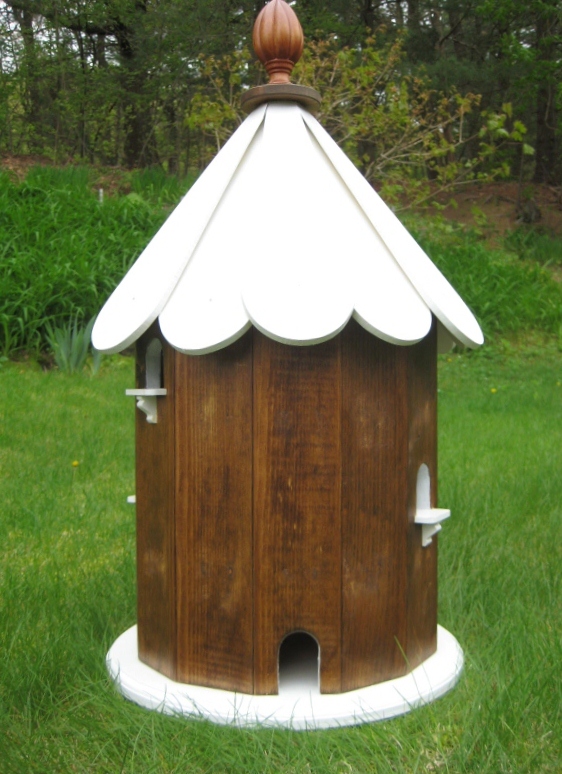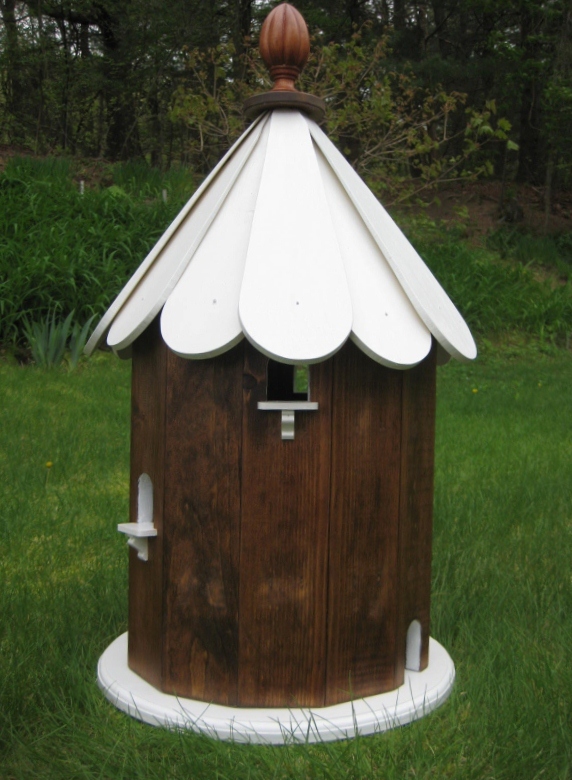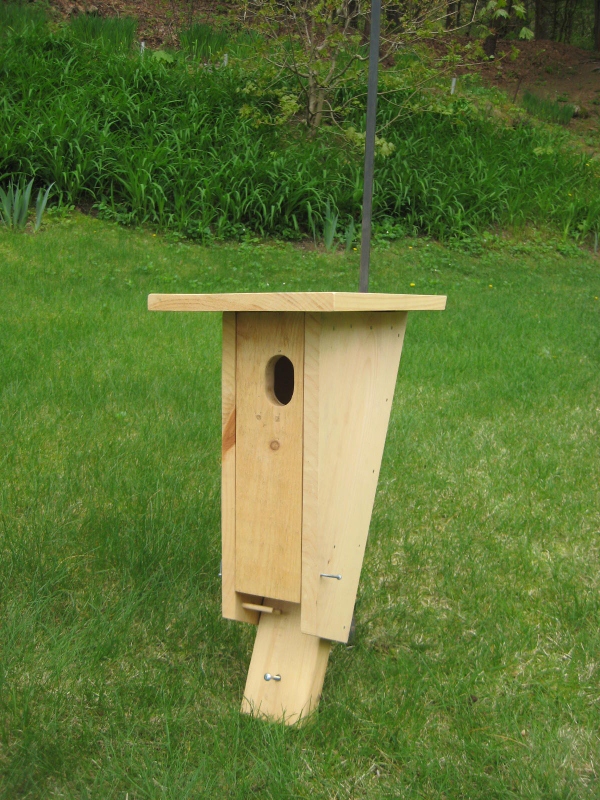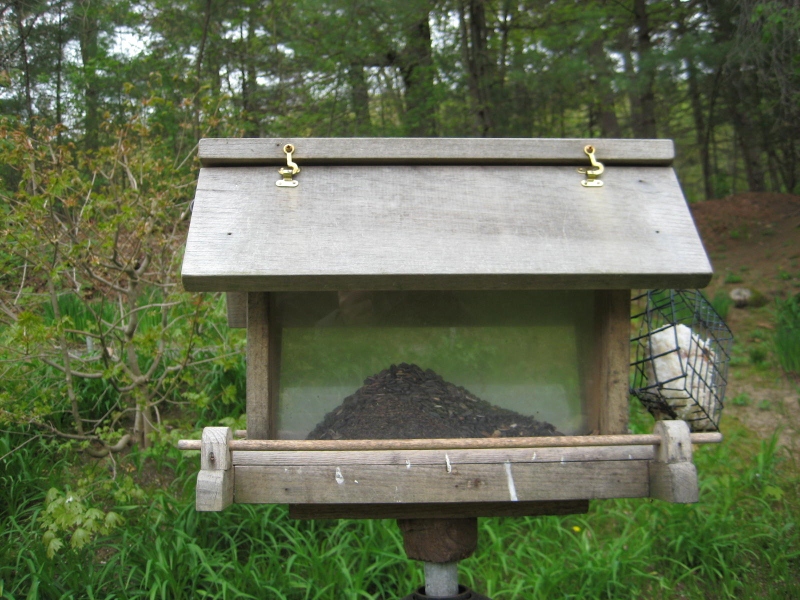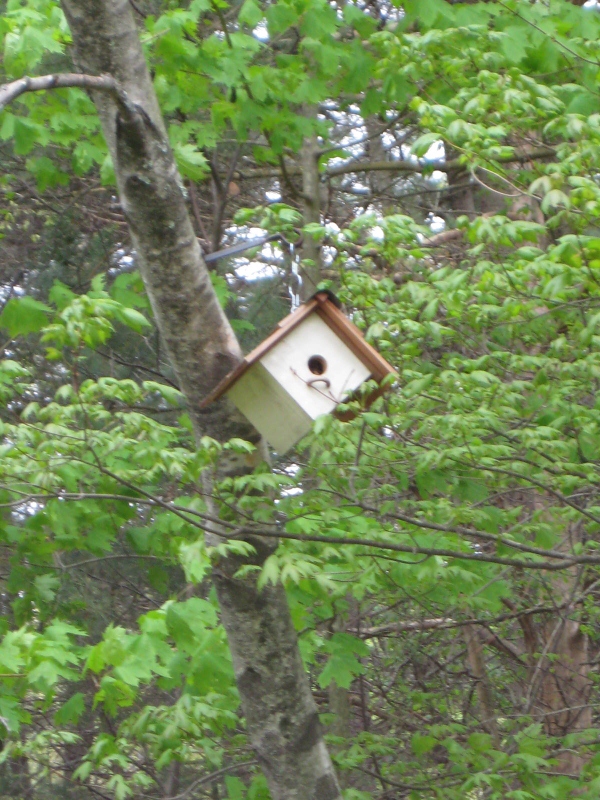 ---